SMART MAGICAL GLOWING TOY PILLOW FOR COLORING

SMART MAGICAL GLOWING TOY PILLOW FOR COLORING is probably the coolest multi-functional skill developing toy on this planet! Upon receiving it, your children will be delighted by this purchase!
This color shifting, glowing toy pillow can be colored in with a set of water removable felt-tip markers and is linked to an online portal containing stories, fairy tales, contests and drawing video lessons for each toy.
Everything is straightforward and accessible, so that any person in the world of any age and skill set will be able to participate in this project on their own.
We are excited to present it to you first, see your shining eyes and the cheerful smiles of children who are waiting to embark on this magical adventure with us.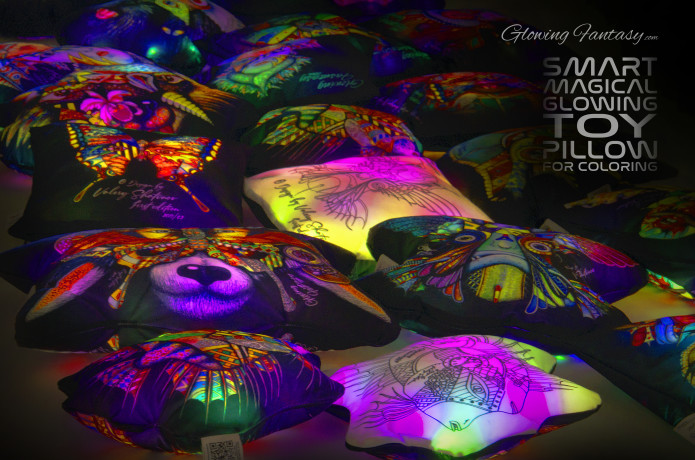 SMART MAGICAL GLOWING TOY PILLOW FOR COLORING is a coloring "book" which seamlessly combines light shows and a great learning platform with entertaining content into one of the best skill-developing gift on the market. Every product (t-shirt, cup etc.) is an exclusive invitation to this entertainingly learning platform designed to expand the initial creative skills of your children. Our toy pillows and other products are made in such a ways, so that they can be colored over and over again thanks to special water removable markers, which can be washed off even with cold water.

We've spent a lot of time trying to solve a complex task. Our goal was to combine elementary and middle school alumni fun and learning experience in one product. We wanted to inspire them to expand on their own imagination from an early age and motivate them in developing their creative skills. We've succeeded in this monumental challenge, found a unique solution and presenting it to you right now. Our fantastic invention will help your child to acquire initial creative skills straight from the hands of professionals.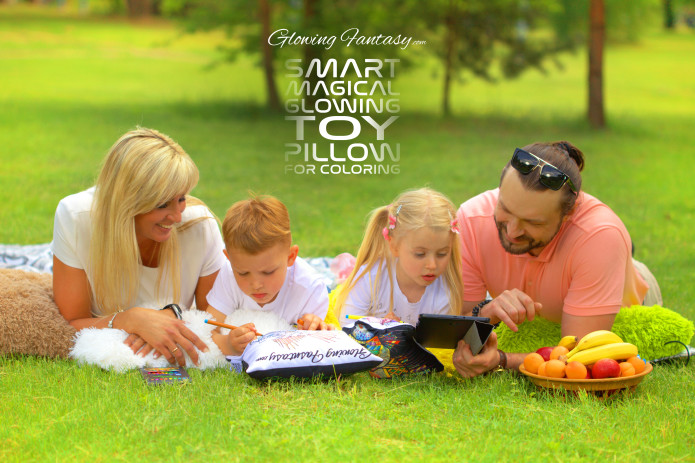 Children love new toys, so more often than not, our toys become that one thing that always accompanies them throughout the day. It can start during early breakfast and end on prolonged evening journeys, mesmerizing them with its' bright lights.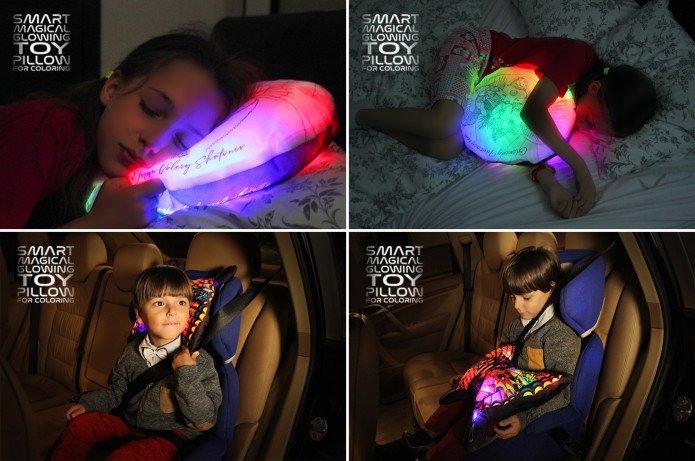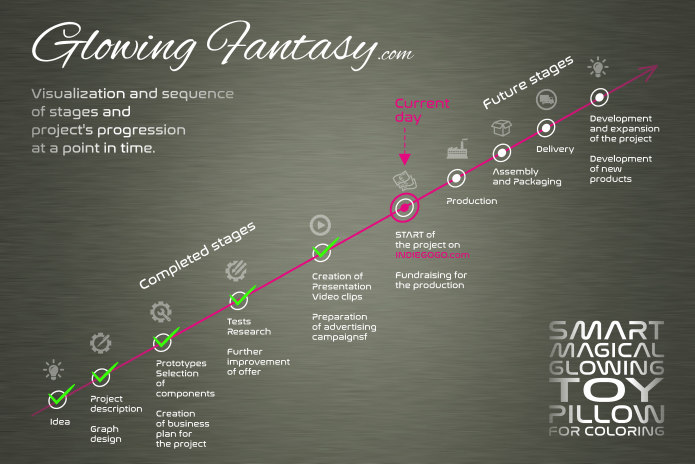 Our toy pillows are designed as a system of drawing lessons, sending children and their parents into the world of fantasies and fairy tales, where we are providing all the essentials for creative activities and training complemented with vivid emotional content. We've also included a long series of animated video guides on where to start and how to proceed using a variety of drawing supplies. These series of lessons are already being made and tested on our platform.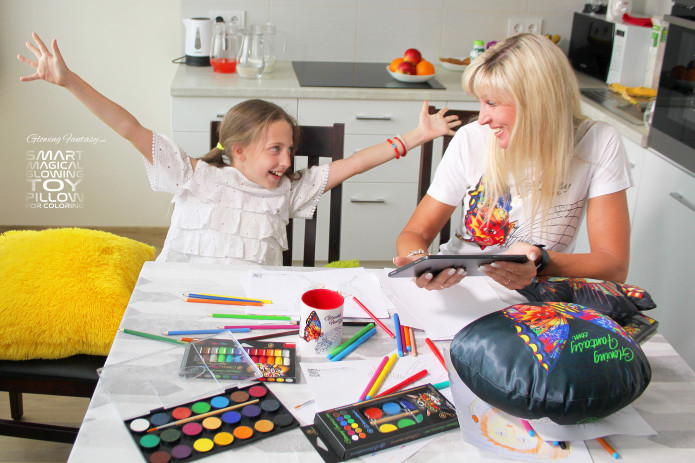 Currently, a variety of coloring t-shirts and ceramic cups are available as a set only. However, they will be available separately in the near future. Every single piece was made with love and for the sole purpose of helping your beloved children to obtain or expand their creative skills. They will have the independent ability to engage in art activities at any time during the day. Your children will be able to create fairy tales, short stories or write poems whilst coloring their favorite characters. The platform will be accessible via special QR codes attached to all of our products or printed directly on a picture. In addition, we are providing black and white A4 sheet sized paper versions of drawings for training purposes. You will be able to print them out and enjoy artistic work anytime, anywhere, completely for free.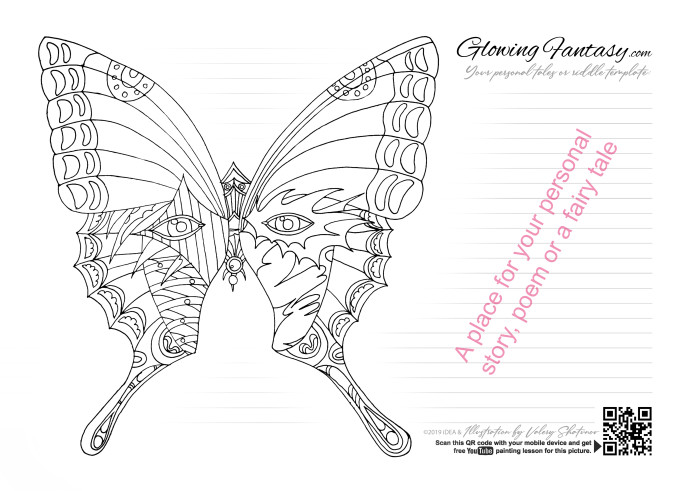 "Butterfly" Painting Lesson - Felt-trip pen DEMO 10min - full version 40min.
Press Play for preview.
"Butterfly" DEMO Painting Lesson - Water paints 10min - full version 40min.
Press Play for preview.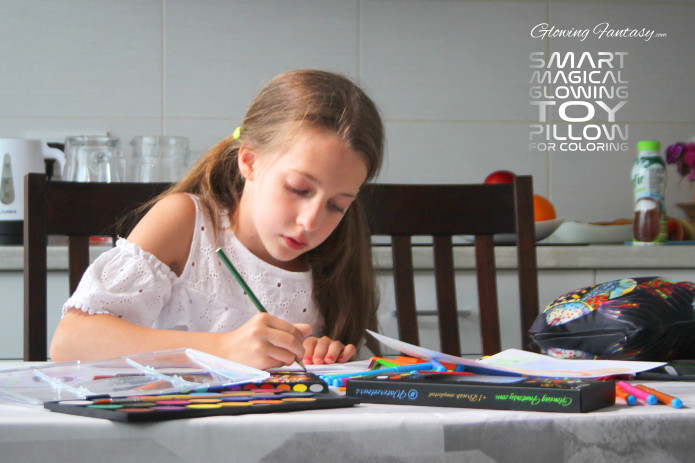 Author of the project and the story of its creation:
These pillows and our other products are based on 12 unique Upside Down illustrations and 24 magic fairy tales created by Valerij Shatunov: designer, animator, master painter and author who is famous in more than 15 countries for his breathtaking illustrations in books for children. Valerij Shatunov created unique shapeshifting illustrations exclusively for this project.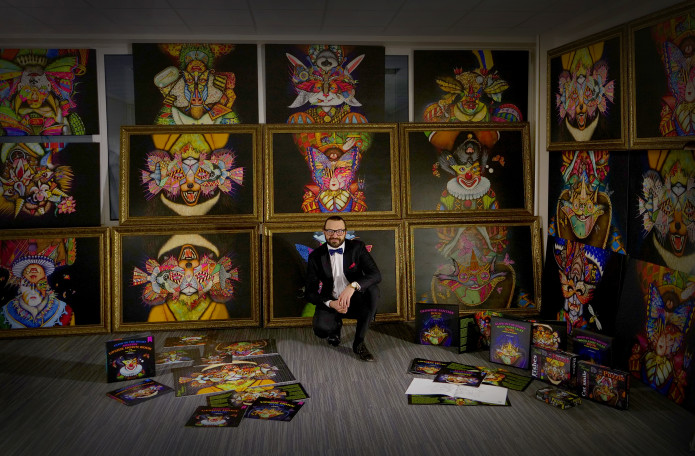 He spent a total of 27 years creating these pieces and there isn't anything like it in this world to this day. The illustrations are so unique, they were registered as a record in the official Lithuania Records Database for having four different illustrations in one painting at once.

All of the paintings glow in the dark and can be turned Upside Down by revealing several hidden characters inside.

A long time ago the author has undergone a journey from a simple apprentice to who he is now, learning art under the guidance of his father Victor Shatunov: world famous illustrator of books for children. As of today, he is using his skills and talent, joined with his accumulated invaluable experience in various fields, for the benefit of your children. Thanks to his experience and drawing lessons, Valerij himself became widely recognized in various countries of the world as a professional in the field of art and creativity.
"Funny Bear Smile" Upside down "Cat"
Black light & full dark – "Upside down glowing Flying Fish" & "Upside down glowing Flying Fish Kiss"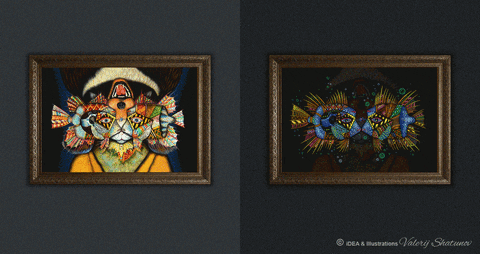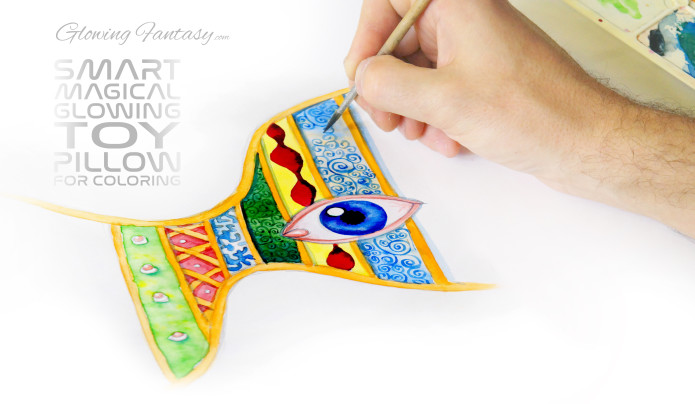 To make it even more interesting for your children, he created a fairy tale for each of the toys, which you will be able to listen to with your mobile devices in both audio and video formats, or read it to your child to sleep directly from the platform's page. Additionally, you'll have a unique opportunity to create your very own fairy tales or poems for characters on your toy pillows and publish it on our platform so that it is visible to everyone. You and your kids can also become participants in our competitions and contests.
Additional surprises in the project.
It is expected that in the later stages, our stories and fairy tales will be written and voiced by famous celebrities from all over the world in different languages. We are happy to announce that we have already received verbal consent from various artists who are willing to take part in the project.
We have studied the behavior and interests of children for a very long time in order to create and perfect our educational system.
The implementation of this project can become the start of a series of incredible, revolutionary educational projects, the first of its kind.
The implementation of this project can commence new beginnings with these revolutionary educational projects.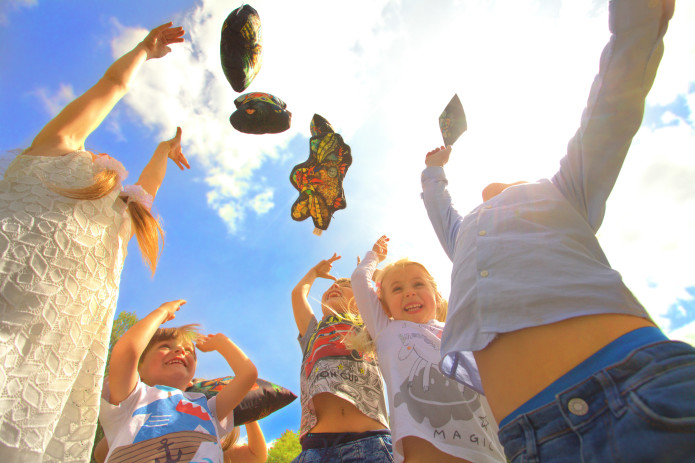 Our aim:
We hope to spread our project worldwide and win your hearts and the hearts of your children by teaching them how to expand their imagination and improving their creativity, regardless of age, gender or language. This way, we are attempting to unite kids from all over the world to engage in fun and artistic projects.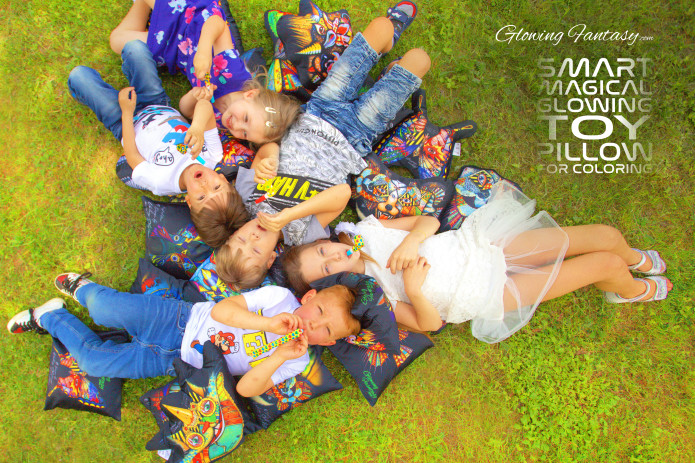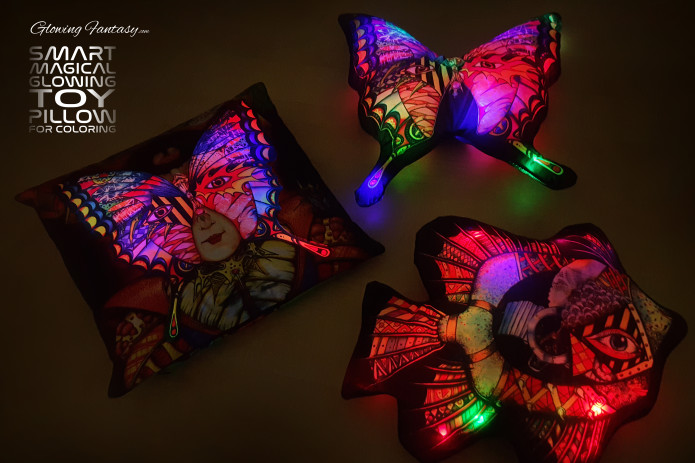 We separated all of our packages into themes. Once this project is launched, we plan to create new themes regularly. Variety of products and video lessons will be included for each specific theme. We estimate that these series will have over 200 different themes.
Furthermore, we will implement a feature allowing you to create your very own toy pillow using a combination of various drawings and images in our system as a bonus in later stages of the project.
There are 3 different options of toy pillows to choose from:

Classic shape


Round, ellipse shape


Shaped as a drawing


Water removable felt-tip markers and other art supplies.
Our kits come with a set of special markers, which can be easily washed off using your washing machine. Our toy pillows and other products are designed to be colored multiple times, over and over again. Even a light rinse of cold water will be enough to wash the pillow clean and get it ready for more coloring action!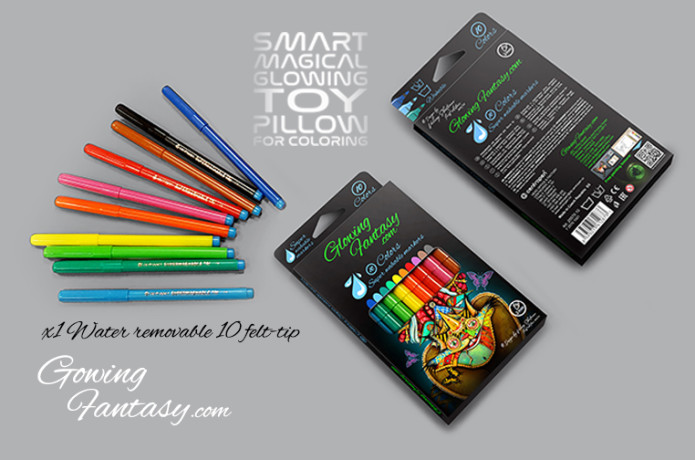 It's expected that once our project commences its' development we will expand our offers with different art supplies and detailed guides on how to use them properly. We have pending art supplies on our list, too. This includes: watercolor pencils, clay, crayons, colored pencils, regular and watercolor paints, gouache, modeling clay, paints and crayons for body art, variety of decors and many other tools for you kids.
All of our packages will have a special QR code located at the back, providing access to our platform, where you will be directed to new lessons and master classes on how these tools can expand your creative potential. We have also started the development sets of absolutely new tools that have never been seen before. They will be available soon.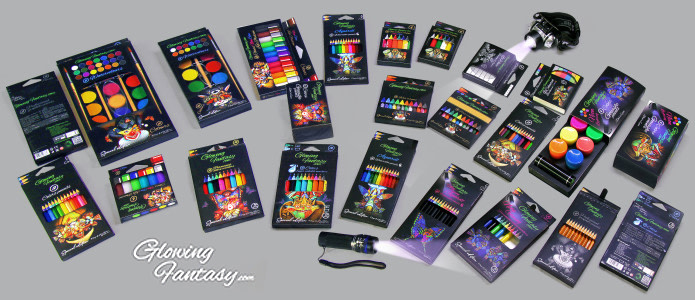 Today, we are happy to reveal our first 3 themes for our Toy Pillows. The reasons for selecting these particular three themes are the following:
1. 27 years ago, these were the very first themes created that served as the starting point of our glowing journey.
2. Specifically these themes were registered as a record in the official Lithuania Records Database for having four different illustrations in one painting at once.
3. These themes are perfect for your child's initial creative development.



Our Team

The value of our team is long and productive years of professional experience in various fields. We explore the world around us and are in constant hunt for opportunities to give you the pleasure to behold latest products and contemporary directions. To achieve this, we use our utmost experience combining advanced technologies in conjunction with spectacular effects. We always try to create products that bring people pleasure, satisfaction and fascination. We prefer to express and implement our values ??using art, inviting our children to this wonderful and mesmerizing world of never-ending imagination. Our primarily aim is to teach and to spot the creative potential of every individual. To do this, our team is constantly generating new projects, and we can proudly declare that soon we will show the world our new creations that are already in the process of being created. Creativity never glows out, let's glow together.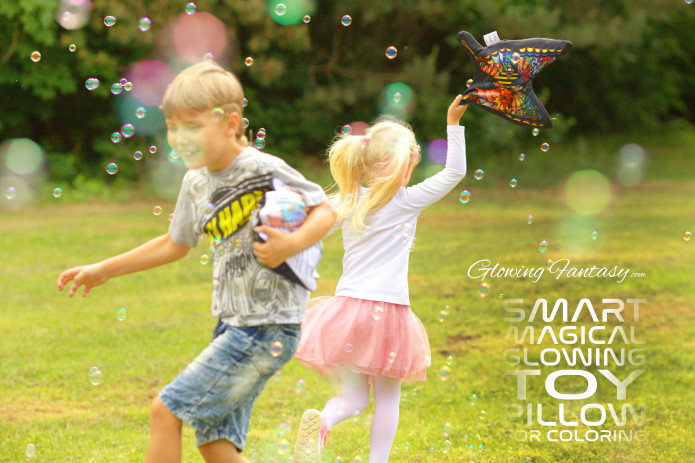 Packaging of toy pillows.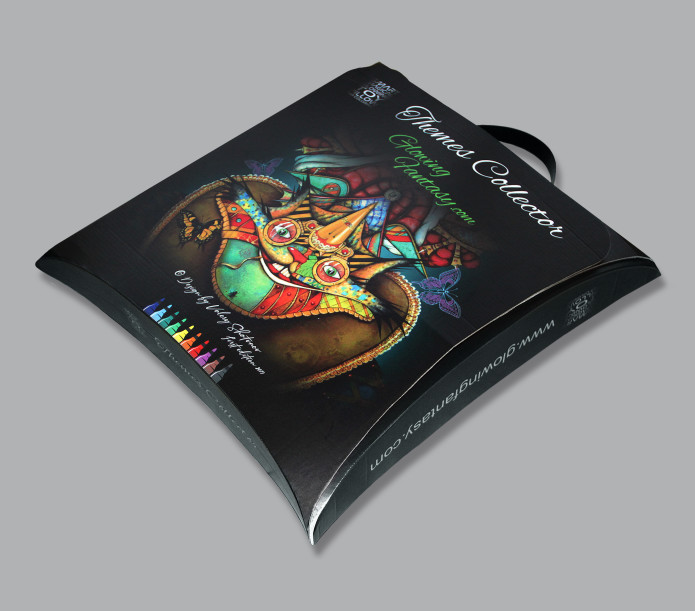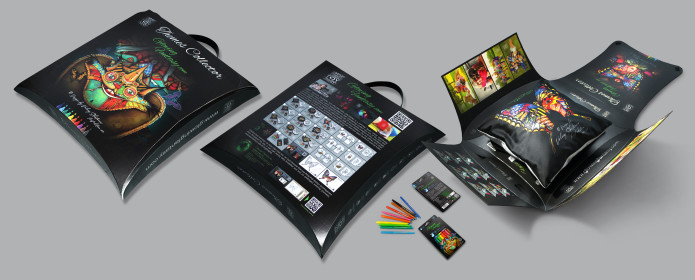 Step by step guide on the product:
Upon receiving Toy Pillow, after removing the protective layer, carefully read through the attached instructions. For your convenience we will add a physical manual as well as an interactive walkthroughs in various formats for comfortable use of your device. Some of our products will require three AAA batteries, so that your purchased toy could glow and shimmer with different lights at night with a switch of a button. The package might include water removable markers and other stationery.

When buying one of the washable products, it is important to know that only the outer layer of the toy can be washed, by removing the pillowcase from the pillow. Please do not under any circumstances attempt to wash the entirety of the toy. The inner parts are not water resistant in any way and electronic parts will fail if exposed to moisture. The pillow case can be washed in a washing machine as well as hand washed with cold water. Also, after washing be sure that the pillow case or outer layer of the toy is completely dry and is ready for reassembly. In case of sudden exposure to a large amount of moisture, you should immediately remove the batteries and thoroughly dry the toy.
Some variants don't come with the ability to color our products. In this case, you will still be able to access our platform.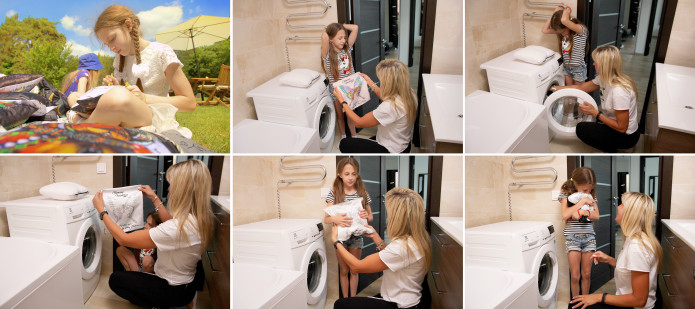 QR code, how to use it and why ?
With the help of you mobile device (phone or tablet) and special app to scan QR codes (QR code scanner) you can scan our QR code and gain access to our website where everything necessary to start the fun is already prepared.
If you're a PC user, you will find a direct link under the QR code, which you need to enter manually into your PC's browser.
You will also have the option to read, print and view all materials prepared by us on specific topics related to your toy at no charge.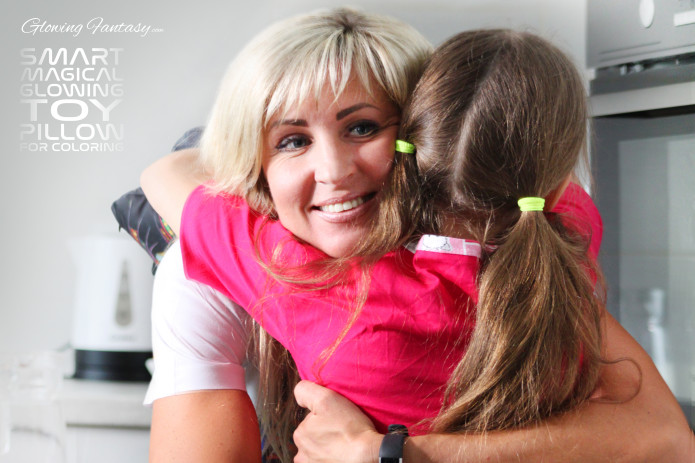 Registering in the system.
In order to participate in different contests on our platform and for us to collect your feedback on our products, you will need to register as a participant. Your feedback is very important for us since it will allow us to further improve and optimize our toys for your children's enjoyment. All actions in the system will be carried out only upon confirmation of our administrative group that will personally ensure the safety and propriety of all uploaded content for maximum protection of the portal.